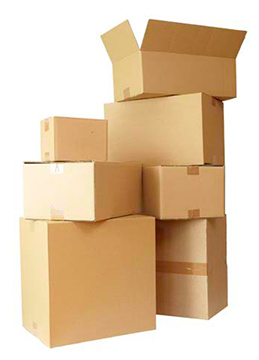 Moving Boxes and Tape in Riverside, CA
24/7 Self Storage has a wide selection of moving boxes, tape and other packaging materials in Riverside for your move. This includes:
Packing Tape
Small Box (16x12.5x12.5)
Medium Box (18x18x16)
Large Box (24x18x18)
X-Large Box (22x22x22)
Wardrobe Box (24x20x45)
Contact us to find out more. Please call us during business hours. Leave a message after business hours.
Packing Tape
You need packing tape to put together your boxes. Oh, and one last thing about the whole packing tape thing - believe it or not, there is a recommended taping method to help ensure secure seams while helping to prevent crushing:
Fold short flaps first
Next, fold long flaps and secure with three strips of tape down the center
Finally, place two final strips perpendicular about three inches from the edge.
Small Box
24/7 Self Storage's small moving boxes are perfect for books, CDs, DVDs, and other small or heavy items. It's also ideal for fragile keepsakes that you'll want to wrap tightly and handle super carefully. Remember, after the box is packed you still need to move it around, so be mindful of how much it's going to weigh - your back will thank you for it!
Measures 16x12.5x12.5
Side handles for easy lifting
One 60-yard roll of tape will close about 12 - 14 small boxes
Medium Box
24/7 Self Storage's medium moving boxes are our most popular seller because of their versatility. A medium box can hold lots of different items and its size makes it easy for anyone to handle. This is the box of choice for kitchen utensils, larger knick knacks, office stuff - the list goes on and on. Just don't pack it too heavy to lift!
Measures 18x18x16
3 cubic feet
One 60-yard roll of tape will close about 10 - 12 medium boxes
Large Box
24/7 Self Storage's large moving boxes are best used for larger, lighter-weight items like toys, pots & pans, linens, etc. Several smaller, heavier items can be wrapped in the linens and transported using these boxes - get creative!
Measures 24x18x18
4.5 cubic feet
One 60-yard roll of tape will close about 8 - 10 large boxes
X-Large Box
You're not really expecting something creative here, right? 24/7 Self Storage's extra large moving boxes are the same as the large boxes but offer an additional six (6) inches in height and are particularly useful for bedding, pillows, towels and bulky fabrics.
Measures 22x22x22
6 cubic feet
One 60-yard roll of tape will close about 8 - 10 x-large boxes
Wardrobe Box
This box is just plain cool! It stands 45" tall and comes equipped with a hanger bar so you can simply transfer clothes from the closet to the box and be done with it. This box truly has staying power - we guarantee you'll want to keep it around after your move. Think seasons!